Contact a PowerMate Solution Specialist
Representatives from our Order Desk are standing by to help you.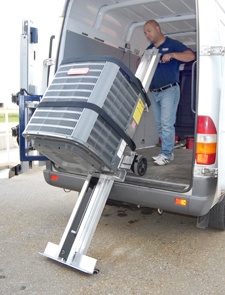 Our hours of operation are: (Eastern Standard Time)
Monday to Friday: 8:00 am to 5:00 pm
Call our Toll Free Number at:
1-800-697-6283
Or call direct from outside North America at: 1-519-759-3292
You can fax us at: 519-759-3298
Or drop us a note at: info@powermate.info
Share:
Questions? Fill in the form below and a PowerMate Solution Specialist will contact you within 24-hours to help you with any questions you may have including pricing inquiries and special offers. Thank you for choosing PowerMate.
When speaking with a PowerMate representative be sure to ask about our operator training programs. PowerMate stair climbers are not difficult to use but training ensures the safe and proper operation of the machine under various real life scenarios.