PowerMate and Professionalism
Your PowerMate contributes to professional image and demonstrates to your customers your commitment to service.
Provide your customers with value-added delivery services at little to no cost.
Ability to deal efficiently with peak-seasonal demand periods.
"Best in Class" tool adds to "Red Carpet" image.
Differentiate your company from your competitors.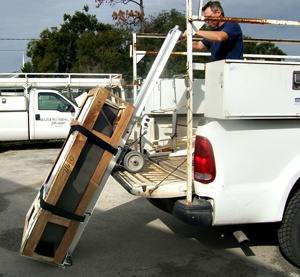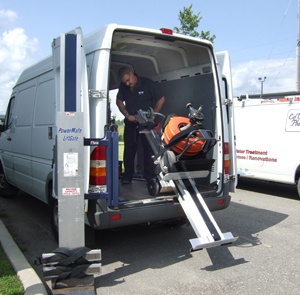 Don't risk a back injury with loads like these; invest in a PowerMate and save your back.