PowerMate Advantage for the HVAC-R Industry
Avoid Cost, Minimize Risk, and Maximize Profits!
Heavy loads can be moved with half the manpower.
Makes moving loads safer and easier.
Increase employee productivity, satisfaction and morale.
Increase employee retention - keep and attract valuable long term employees.
Provide the opportunity to hire installers regardless of age, physical size or gender.
Get employees on modified duties back to work and productive.
Send the message to your customers: "We care about our people, your product and you - our valued customer."
May eliminate the need for a tailgate lift - avoid $3,500-$7,500 in additional cost.
Grow your business through repeat and referral customers.
Provide more competitive pricing to your customers while increasing your margins!
Four machines in one: a powered stair climber; a powered tailgate lift; a loading dock/curb leveller and a well-balanced dolly.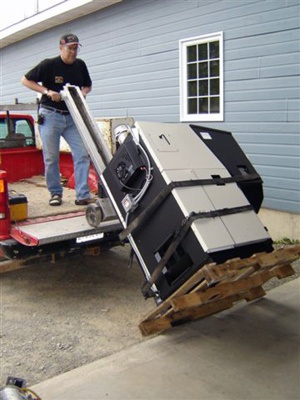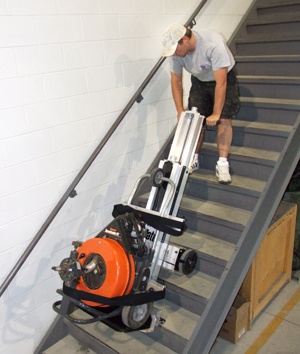 PowerMates are the ideal moving solution for drain cleaners, hot water tanks, AC units, boilers, furnaces and geothermal units. Order your today! 1-800-697-6283