PowerMate and the Integrity of Your Customer's Product
Your PowerMate will ensure your customer's product arrives undamaged.
Avoid the risk of claims resulting from damaged product.
Have complete control of the load at all times.
Secure the load in place with heavy duty reinforced straps & adjustable strap bars.
Protect homes with non-marking wheels and full length bottom rubber guard.
Be in control with a well-balanced dolly at all times.
Designed not to come into contact with the nose of the stairs.
Increase customer satisfaction and referral business.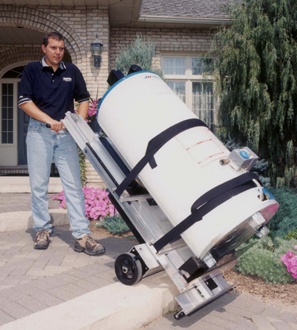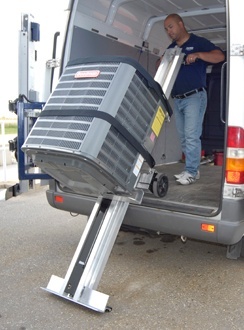 Large or awkward loads are no problem for a PowerMate! Look at that lift!