PowerMate M-1 and M-2B Stair Climbing Hand Truck
The M-Series Heavy Duty Stair Climbers are rated for 1,500 lbs.
The PowerMate M-1 and M-2B are the perfect solution for moving larger boilers, commercial hot water tanks, motors, compressors, generators as well as heat pumps and cast iron bathtubs on and off vehicles and up and down stairs.
The PowerMate M-Series models feature:
Load carrying on the larger outer frame to increase stability and minimize frame twisting.
Hardened steel drive screw for strength and durability.
Integrated load locking safety feature in the ball nut provides additional drive system security.
Two switch operation with right side override for greater safety.
3 point break-back system for full control, 100% of the time.
Solid state controls result in longer battery life and lowest total cost of ownership.
PowerMates for the Heavy Jobs
Our M-Series machines are designed from high quality, heavy gage steel to offset the weight of heavier loads, increasing strength and durability that translates into the longest lasting machine on the market!
All M-Series PowerMates have retractable castor wheels that convert the unit to a Four Wheel Dolly that allows for efficient flat surface moving.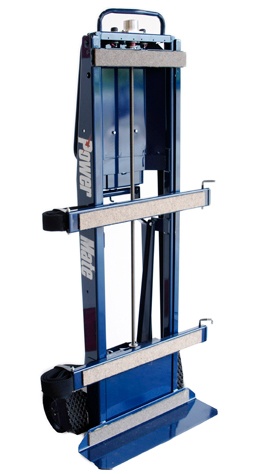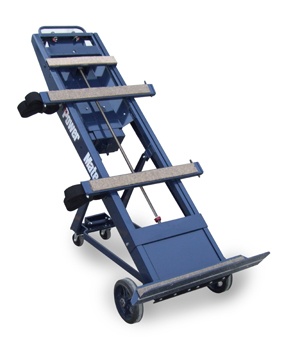 The M-2B(right) machine is identical to the M-1 (left) with the exception of being 8" taller. The M-2B is the PowerMate of choice for moving commercial hot water heaters.