PowerMate Industry Experience
PowerMate can help you grow your business.
With over 30 years experience providing solutions to the HVAC-R industry, it's not surprising that some of the best names in HVAC make PowerMate their safety moving solution of choice.
Some of the companies that are using PowerMate today include: TRANE, CARRIER, PSE&G, EMCOR, NEXSTAR, GEORGIA STATE UNIVERSITY, NEVADA POWER, PRAXAIR, OTIS ELEVATOR CO., UNITED VENDING and countless other companies throughout North America and the world.
PowerMate is a Nexstar Strategic Partner. Nexstar is a member-owned organization built on a cooperative business model.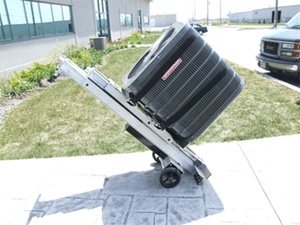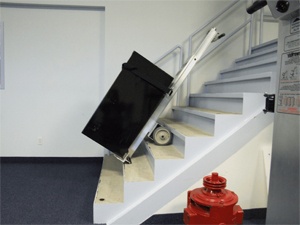 PowerMates are designed to remain in a safe balanced positon - even while on stairs!
(IMPORTANT NOTE: Never leave your loaded PowerMate unattended. Images are for demonstration purposes only.)