PowerMate and Lower Labor Costs
Your PowerMate will help you better allocate human resources
Better allocation of company resources through increased efficiency.
Potential to send fewer people out on a job; often one person instead of two - eliminate the need for a helper.
Create additional revenue by sending the second person out to another call for additional billable hours.
Increase employee retention and satisfaction.
"We used to send four men to move these boilers but now with the PowerMate we have cut our labor cost in half. And it's much safer for the men as no one has to be under the load on the stairs. We were always afraid that the load could get away from the top two guys and the bottom two could be crushed. Now with PowerMate we don't have to worry anymore. You could say it has taken a load off of our minds."
- A Satisfied PowerMate Customer.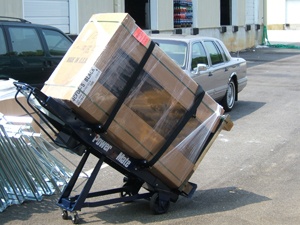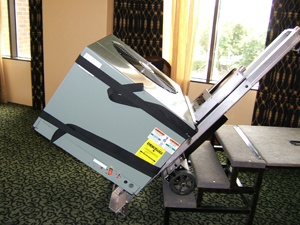 L P International Inc. manufactures both steel and extruded aluminum frame machines. Steel machines are rated for loads up to 1500 lbs. and are your heavy duty Stair Climber solution.