Summer is here, which means barbeques, beach days, and homes being made comfortable by air conditioning. At this time of year, there will be many people doing switch outs on both commercial and residential HVAC systems, water heaters, and more. Whether for commercial or residential needs, the right tools are available for the job.
AC Units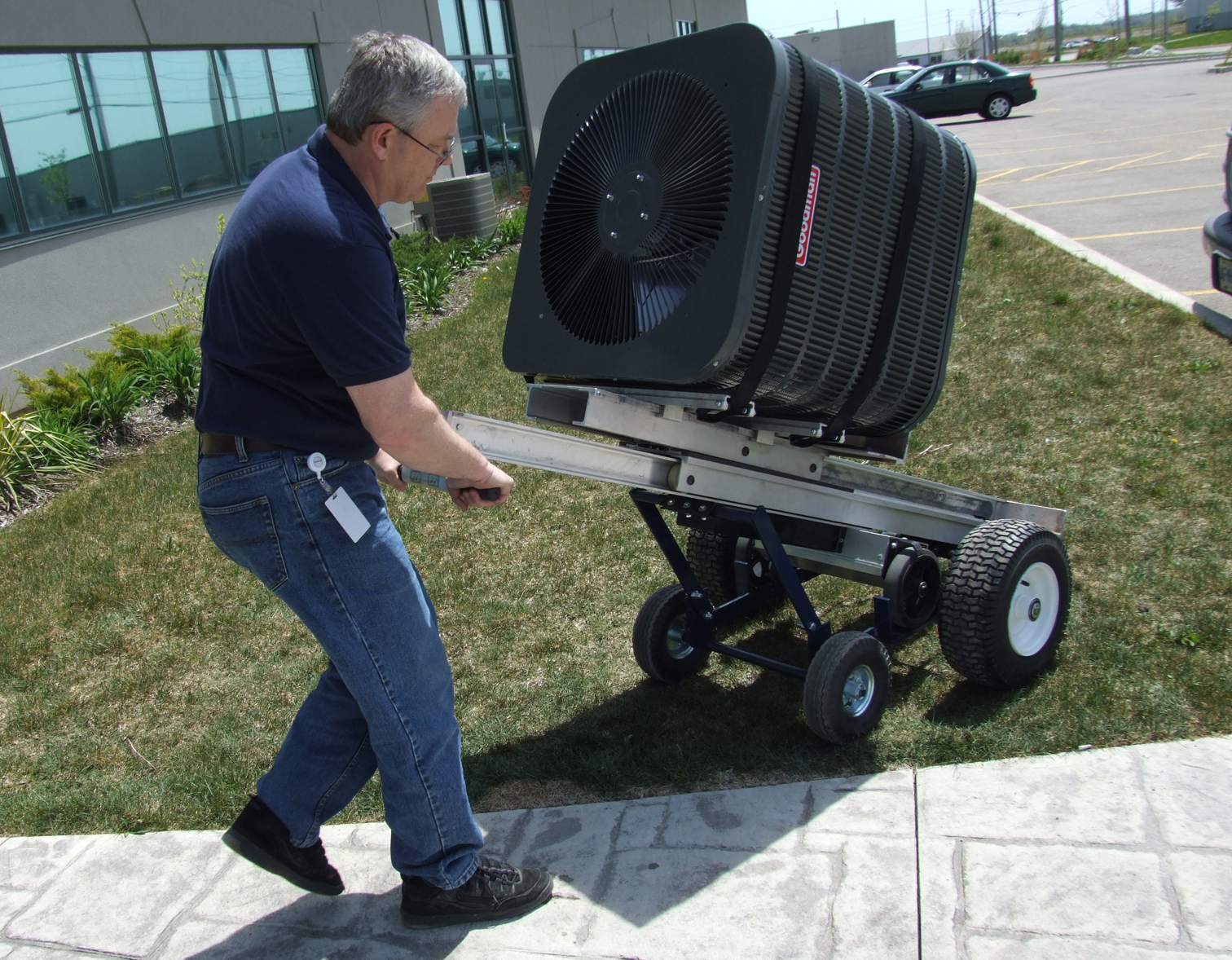 One of the best products to use for air conditioning units is the
LE-1
, which moves loads up to 700 lbs (also ideal for water heaters and smaller package boilers). Its unique design includes a moving toe plate and zero weight on the hand grips, for minimal effort. It comes with hand-operated wheel brakes and a dual drive screw design, allowing for loads to be raised and placed onto surfaces. The design of this model also allows for installation of wall or pedestal mounted AC units. Finally, it has an option of a rough terrain cart, which allows for easy installation over longer, more taxing distances.
Water Heaters
The biggest challenge when switching out water heaters is not getting the new one in, but actually taking the old one out. For residential systems, our
L-1
model, which a rated capacity up to 650 lbs, is the ideal choice. For commercial systems, the
M-2B
steel, heavy duty stair climber has a rated capacity up to 1,500 lbs and features eight inches of extra height, accommodating taller loads. This makes it perfect not only for water heaters, but also for boilers, generators, compressors, motors, and more.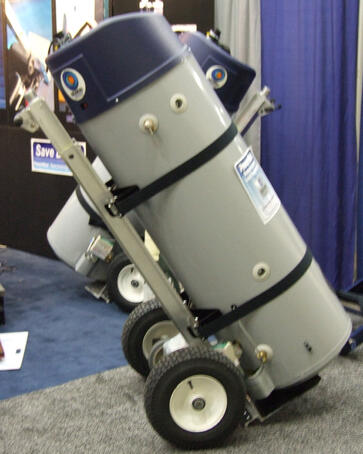 If you're regularly moving large loads, our line of value-added accessories can make a big difference, and attachments can easily be placed on the equipment and customized for your load. Rough terrain carts and big wheel attachments—easily added to the stair climber—effortlessly traverse uneven ground, sand, gravel, and rain. They also come off as easily as they go on, allowing for the user to remove them before entering a home, keeping floors clean and making for happy homeowners.