PowerMate Food and Beverage - Value Added
POWERMATE® Solutions for the Food & Beverage Industries
VALUE ADDED ACCESSORIES FOR YOUR INDUSTRY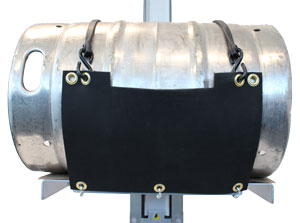 LIFT CART RUBBER WRAP KIT - 450400
The Rubber Wrap Kit safely secures the load (keg) while the machine is in motion.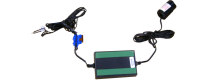 IN VEHICLE CHARGING SYSTEM (IVCS) - 051285
Our hard wired, smart charging system keeps your PowerMate charged as it remains in the vehicle. It will never draw more than 70% of your vehicles battery charge, so your vehicle will always have enough power to start your engine every time.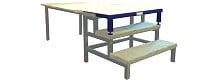 STEP EXTENSION with MAT ASSEMBLY - 304620
Perfect for small landings and tight turns, the Step Extension with Mat Assembly can be placed at the top or bottom of a stair case to create more room and a better turning surface for maneuvering your PowerMate with its load. This accessory gives you the ability to complete even more installs and removals than ever before!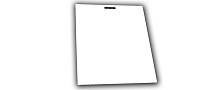 PIVOT PAD - 304200 / 304210
Available in 2 sizes, the Pivot Pad is made of durable material which allows you to turn the PowerMate, with its load, on a dime. Move your loads effortlessly around tight corners while protecting your customers property.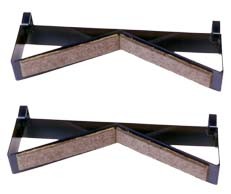 CYLINDER ATTACHMENT - 400061
The Cylinder attachment hold the rounded curve of residential or commercial HWT's, barrels and compressed gas cylinders of various sizes securely in place.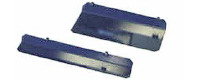 EXTENDED TOEPLATE WIDTH & DEPTH - 400180 / 400110
The Extended Toeplate Width or Depth provides added safety in securing the load to the machine. Ensures the load is safe and supported at all times from the bottom.